Costume Wig Cap
Product # RU1924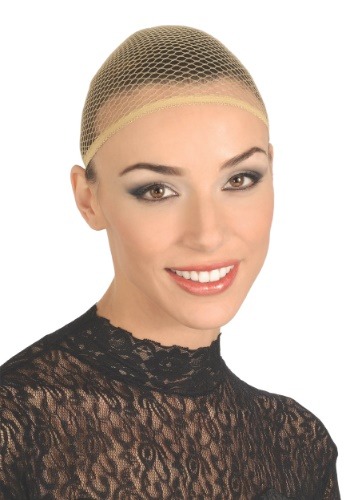 Make any wig fit more comfortably with this costume wig cap. The elastic edge allows you to tuck your hair away securely. A great choice for wearing under your Princess Leia wig.
Tan elastic wig cap

Size: standard; one size fits most

NOTE: THIS ITEM IS NOT RETURNABLE IF YOU HAVE OPENED THE PACKAGE
This product has restrictions that limit the countries that we can ship to. This product cannot be shipped to Austria, Belgium, Bulgaria, Croatia, Cyprus, Czech Republic, Denmark, Estonia, Finland, France, Germany, Greece, Hungary, Ireland, Italy, Latvia, Lithuania, Luxembourg, Malta, Netherlands, Poland, Portugal, Romania, Slovak Republic, Slovenia, Spain, Sweden or United Kingdom.