Jango Fett Blaster
Product # RU5087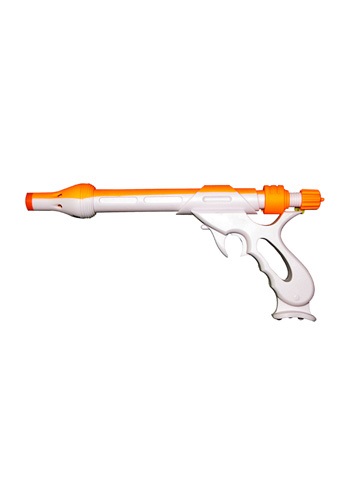 Your Jango Fett costume wouldn't be complete without a Jango Fett Blaster! This great accessory makes the same "blaster sounds" as the gun in the movie. It is white with bright orange accents and will complete any Star Wars costume!
State laws prohibit the sale of toy guns within the states of New York and California. In compliance with this law we are unable to ship this item to these states.
This product has restrictions that limit the countries that we can ship to. This product cannot be shipped to Australia, Austria, Belgium, Bulgaria, Croatia, Cyprus, Czech Republic, Denmark, Estonia, Finland, France, Germany, Greece, Hungary, Ireland, Italy, Latvia, Lithuania, Luxembourg, Malta, Mexico, Netherlands, Poland, Portugal, Romania, Singapore, Slovak Republic, Slovenia, Spain, Sweden or United Kingdom.