Padme Blaster
Product # RU2292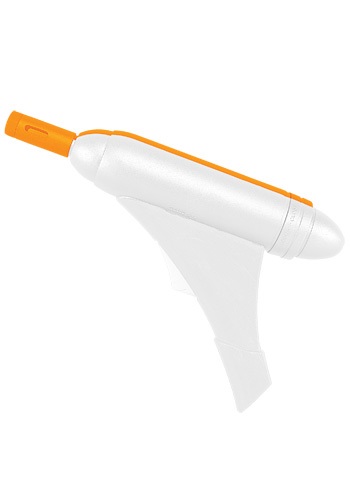 Padme Amidala was a true vigilante fighting for justice. The toy orange and white blaster makes real movie sounds when you pull the trigger (please note the blaster is not silver as pictured). Fight for Naboo and the galaxy and get this fun accessory to match your Padme Amidala costume. This toy blaster requires two "AA" batteries which are not included.
State laws prohibit the sale of toy guns within the states of New York and California. In compliance with this law we are unable to ship this item to these states.
This product has restrictions that limit the countries that we can ship to. This product cannot be shipped to Australia, Austria, Belgium, Bulgaria, Croatia, Cyprus, Czech Republic, Denmark, Estonia, Finland, France, Germany, Greece, Hungary, Ireland, Italy, Latvia, Lithuania, Luxembourg, Malta, Mexico, Netherlands, Poland, Portugal, Romania, Singapore, Slovak Republic, Slovenia, Spain, Sweden or United Kingdom.