Darth Vader Breathing Box
Product # RU2416
Darth Vader Breathing Device
Makes heavy breathing sounds from original Star Wars movies.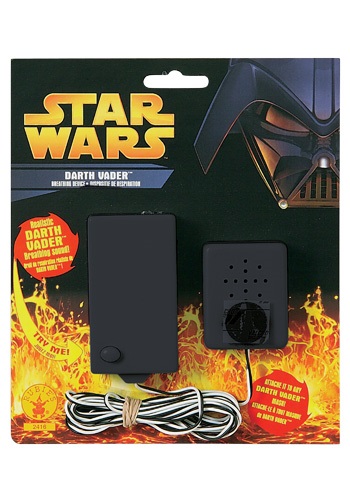 This is an official licensed star wars costume.
Darth Vader Breathing Device

Realistic Darth Vader sound

Attaches to any Darth Vader Mask
This product has restrictions that limit the countries that we can ship to. This product cannot be shipped to Australia, Austria, Belgium, Bulgaria, Canada, Croatia, Cyprus, Czech Republic, Denmark, Estonia, Finland, France, Germany, Greece, Hungary, Ireland, Italy, Latvia, Lithuania, Luxembourg, Malta, Netherlands, Poland, Portugal, Romania, Slovak Republic, Slovenia, Spain, Sweden or United Kingdom.